This is what has been arriving in the mail of late.
My Mouthy Stitches tote bag and oh do I love it!
I cannot say how much this bag is so up my alley (can I say that?)
Are they my little billy button flowers. I think so Nicky.
Janet
can I just let you know how much I love my bag. You have done an exceptional job.
Poor Janet had a bit of trouble getting linen and then bought her daughter a sewing machine! (she was visiting her daughter and the sewing machine that she was to use was not very helpful.)
It was an expensive swap for you Janet.
I was swanning around the Knitting and Stitching show two weeks with it proudly on my shoulder showing it off to the thousands that were there, and let me tell you Cindy and Fiona were all ooooooohhhhhh's and aaaaahhhhhhhh's over when we met up there.
My key ring is there too and an amazing photo on the postcard.
However the chocolate that you sent was not able to be around for the photo shoot. (yum)
I really am in love with this bag.
Just to let you know I crumbled under sheer desire for some fabric and bought some of these.....
photo from Fluffy Sheep Quilting
Girls I was the dumb one that didn't get a photo! Of course the other two got photos but not me.
I was in there to get some essentials....not that I have touched my freezer paper from last years show.
Lots of fun and giggles about societies and bingo buses and how we are going to be black and blue on Monday morning. And great to see Ger and Eva at the their stall
Pippa Blue.
Girls once again a lovely selection of eye candy.
So my beautiful mouthy tote bag was put to use straight away and at the show was able to get a few bits and pieces that were essentials and yes.... a bit of fabric as well.
See the leaning tower of Pisa?
And I found a new friend for my classroom as well.
I have called him Boris.
And I love his ear ring.
The children loved him and he now is telling them all about 'Big School'
It is all kicking off in January but before then we were to make a pin cushion for our partner. I received a lovely pin cushion from Karen at Blueberry4park. Karen has some very inspiring work on her
flickr
page. I am very jealous about her screen printing too...can you see the card...check out her cushions....savage!
Thanks Karen. It has been put to work straight away.
I went a little overboard with my pin cushions....they were so fun to make. It took a little while to get over as some other parcels did too.
In conclusion, I think any parcel the I sent over to the UK got this boat...
A currach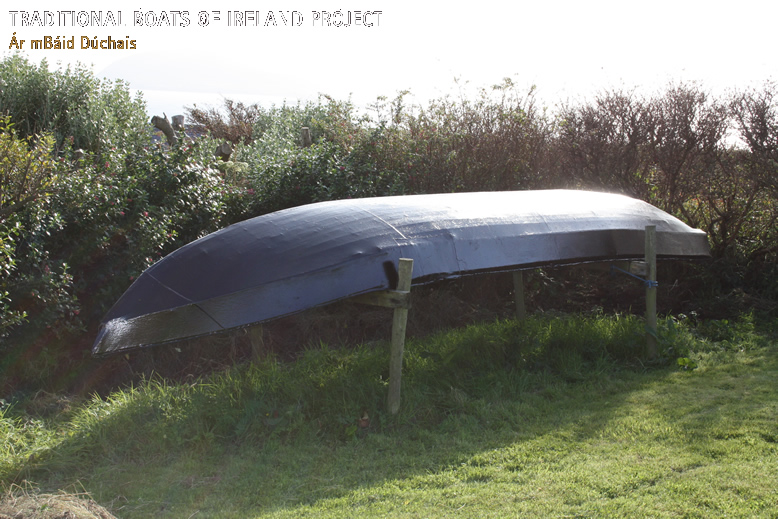 I'm sorry to anyone that has been waiting on a parcel from me.. I cannot understand that I can send a parcel or letter to Australia and it gets there in 5 to 7 days and a letter to the UK can take 10 days or even more!
Back to some sewing now, I think I said to someone that I would do a tutorial.
Erin